Thulfiqar Al-Graiti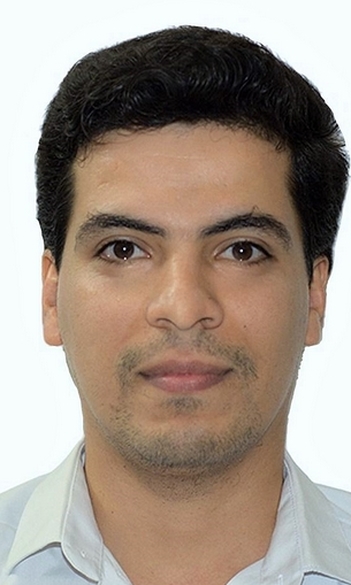 Position
PhD student
assistant lecturer at University of Kufa (Iraq)
Contact details
thulfiqar@student.elte.hu
thulfiqara.algraiti@uokufa.edu.iq
Personal website
http://staff.uokufa.edu.iq/en/profile.html?thulfiqara.algraiti
ResearchGate profile
https://www.researchgate.net/profile/Thulfiqar-Al-Graiti-2
Publication list
Effects of prior land use, carbon availability and hydrology on nitrogen cycling in created freshwater wetlands; McGowan, M. B., Al Graiti, T., Huang, S., Eddingsaas, N. C., McCalley, C. K., and Tyler, A. C., AGU Fall Meeting Abstracts, December 2018. Accessed from https://ui.adsabs.harvard.edu/abs/2018AGUFM.B41E2760M/abstract
Al-Graiti, Thulfiqar Ali Jasim, "Greenhouse Gas Fluxes from Created Wetlands: How Management Techniques Impact Emissions and Implications for Climate Change" (2017). Thesis. Rochester Institute of Technology. Accessed from
https://scholarworks.rit.edu/theses/9647
Effect of antecedent terrestrial land-use on C and N cycling in created wetlands; McCalley, C. K., Al Graiti, T., Williams, T., Huang, S., McGowan, M. B., Eddingsaas, N. C., and Tyler, A. C, AGU Fall Meeting Abstracts, December 2017. Accessed from https://ui.adsabs.harvard.edu/abs/2017AGUFM.B51F1873M/abstract
Thulfiqar Al-Graiti, Gergely Jakab, and Zoltán Szalai: DISSOLVED ORGANIC CARBON AND SOIL POROSITY: HOW CULTIVATION SYSTEMS IMPACT CONCENTRATION AND IMPLICATION FOR LAND USE (2021). Poster session. Accessed from https://www.posterdayuhsav.sk/poster/
Thulfiqar Al-Graiti, Gergely Jakab, Zoltán Szalai: DISSOLVED ORGANIC MATTER DIFFERENCES IN THE SOIL AS AFFECTED BY THE EXTRACTION METHOD (2021). Óbuda University, Budapest, Hungary. ISBN: 978-963-449-256-6 www.iceee.hu. Accessed from: http://kti.rkk.uni-obuda.hu/files/csatolmany/2021_12-iceee_proceedings_book.pdf
Google Scholar
https://scholar.google.com/citations?hl=hu&user=At5KfwwAAAAJ
Qualifications
Ph.D. student in School of Environmental Sciences at Eötvös Loránd University (ELTE), Budapest, Hungary (2020-2021) until the present. Ph.D. supervisors: Drs., Gergely Jakab and Zoltán Szalai.

Master of Science degree (MS), Environmental Science, College of Science (2015-2017).
academic degrees (MS): year of thesis (2017),
Rochester Institute of Technology (RIT), Rochester, New York (United States), title of thesis (Greenhouse Gas Fluxes from Created Wetlands: How Management Techniques Impact Emissions and Implications for Climate Change), Master's advisor: Dr. Carmody McCalley. Master's advisor: Dr. Carmody McCalley.
Link to thesis: https://scholarworks.rit.edu/theses/9647
University of Kufa, Najaf (Iraq).Bachelor Degree, Ecology Department, Faculty of Science (2008-2012).
Language skills
1 Arabic, mother tongue
2 English. level: fluent
Jobs, job title
assistant lecturer in the University of Kufa, Faculty of Science (2018 to 2020)
Education
link to doktori.hu fact sheet: https://doktori.hu/index.php?menuid=192&lang=HU&sz_ID=38835&popup=1
Research
Research by keywords: Dissolved soil organic matter, land uses, soil quality indicators, tillage, fluorescence indices, C/N ratio, BIX index, HIX index.
Short summery
Dissolved Organic Matter (DOM) in Arable Soils: Cultivation Systems and Climate Effects
The soil system creates the foundation for any ecosystem functions, including both biotic and abiotic components. It considers the most significant carbon pool on the earth's surface, and soil organic matter (SOM) is the organic part. An important fraction part includes dissolved organic matter (DOM). Although DOM comes from a small part of soil decomposition products, it is highly reactive in soil solution and characterized as SOM<0.45 μm. DOM is important for soil quality as it controls microbial activities, nutrients retention and transportation, soil acid-basic reactions, and heavy metals immobilization processes, and therefore sustains soil function and, as a result, ecosystem services. Such a change in the soil system resulting from soil management practices can change DOM properties (concentration and composition). This research will study dissolved soil organic matter (DOM) in an arable field to investigate how soil management from crop rotation, fertilization, and tillage practices may change DOM properties in conjunction with seasonal effects.
Main research topics
https://ktf.elte.hu/al_graiti_en
Expert activities
Scientific writing and readings, experimental designing and field work skills and collaboration and communication skills. Skills with academic programs (e.g., Mendeley, SPSS, Minitab, and JMP Pro). An expertise in R language for data visualize, analysis, and modelling selection criterion.