What do beavers prefer? – new publication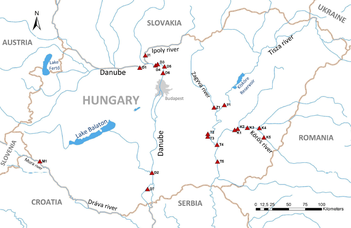 The
Eurasian beaver
(
Castor fiber
) is picky. It does not carve or fell all the tree species with the same enthusiasm. Its decision on the utilization is affected by several factors including the distance form water or the diameter of the trunk. Summary and statistical analysis of the results of a field survey along some larger rivers in Hungary was published by researchers from the ELTE University, the Centre for Ecology, and the MATE University.
Ákos Bede-Fazekas
, senior lecturer of our department, also participated the research led by
Erika Juhász
, PhD student of the ELTE Department of Plant Systematics, Ecology and Theoretical Biology. The article, which was published in the Q1-ranked scientific paper Ecology and Evolution, is available
here
.